Customer success story
From Care to Cure, Astonishing story behind young brand

Industry

Healthcare - Physiotherapy
Location

Ottawa, ON, Canada
Goals

Brand goal is not only to achieve physical rehabilitation by treating existing conditions, but also to prevent future ones from occurring by helping you understand how everyday movements affect our bodies and the impact they have on our health.
Type

B2C
Products used
High Quality Physiotherapy and Rehabilitation Services in Nepean, Ottawa area
With the use of various medicated oils, a gentle Massage is being performed in specific ways over the body.
Care2Cure has been in the business for over 8 years with an experience in the field of Physiotherapy of over 15 years.
With 2 locations in the city of Ottawa – Prince of Whales and Barrhaven, Care2Cure has helped over 250 patients regain mobility and strength. The company initially began with a mission to establish a physiotherapy clinic with the most effective method of treatment.
They work on values and aims to recognize the root cause of your problem and provide a customize treatment plan that does not only affect the patient temporarily but also eliminates the problem once and for all along with a precaution measure plan to avoid injury again in the future.
It is necessary for every business to be out in the market. Moreover, customers approach you when they feel connected and personalized to you – your business and have faith in your service. It is important to reach out to your potential customers and bring to them your morals and values of your business. What plays a major role in achieving this is the website development.
Your website decides how invested your customer feels in your business. OTH provided Care2Cure with strategic marketing solutions that helped them build today what is a "Brand" in the county of Barrhaven and Nepean. A weekly customer retention strategy is laid with the clients on how to upscale their business, how can they maintain their existing customers and bring more leads in the business.
Today, Care2Cure has managed to bring on more leads from all known social media platforms as well as all used search engines. They are in competition with all known physiotherapist clinics and Ottawa. Care2Cure has always kept its values at a high priority and has able to achieve the vision in no time.
The company specializes in qualified Physiotherapists, massage therapists and stuff that specializes in different manual therapy techniques. They work on a system of providing a customized exercise plan to every client, making it possible for patients to book appointments on the same day and provide all kinds of treatments and help a patient need.
Care2Cure believed in OTH and its system of working through the process of turning its business into a brand. They have been more than happy of the result and the customer response they have received. Care2Cure has been incompatible because of its ethics of working in favour of the patients. All the customized products for patients are made available with the span of 3-4 days.
The template is really nice and offers quite a large set of options. It's beautiful and the coding is done quickly and seamlessly. Thank you!
Maria Muszynska
Head of IT department
More related stories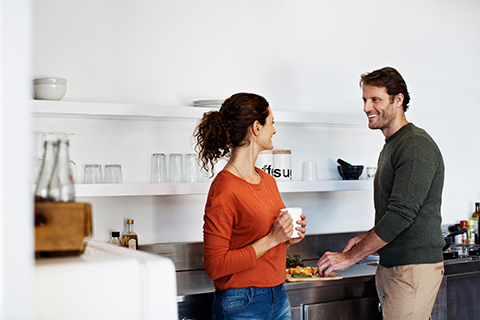 Care2Cure has been in the business for over 8 years with an experience in the field of Physiotherapy of over 15 years.