A better way to boost productivity
You do not need another workflow client!

Website that suites your business
A digital experience for your potential customers that reflects your brand story and provides a simple solution towards all of your business services. 
Creativity with sustainable growth
Simplicity plays a long way when it comes to creativity. Presenting a way to put your brand on the web with a website so innovative yet so easy to understand.  
What can you do with Front?
Channels
Communication in Front happens in channels, organized by project, topic, team, or whatever makes sense for you.
Integrations
Front works with the tools and services you already use every day. Pipe in information or take action without leaving Front.
Security
We take security seriously at Slack. We offer measures like 2FA and SSO to ensure the safety of your data and protect your organization.
See Help Front in action. Get a Demo
Front workflow is loved by users worldwide
With Front Pay, you can check out across the web and in apps without having to enter any payment information.
From boarding passes to transit and movie tickets, there's pretty much nothing you can't store with Front Pay.
I love Front Pay for cash back, reward points and fraud protection – just like when you're swiping your card.
4.7 out of 5 starts rom 12k reviews.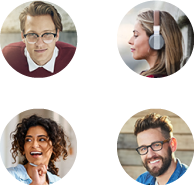 On average 15,000 users signup everyday.
Over 1 million files shared in a single day.
Stay in the know
Get special offers on the latest developments from Front.